Hyeong-Tae Moon solo exhibition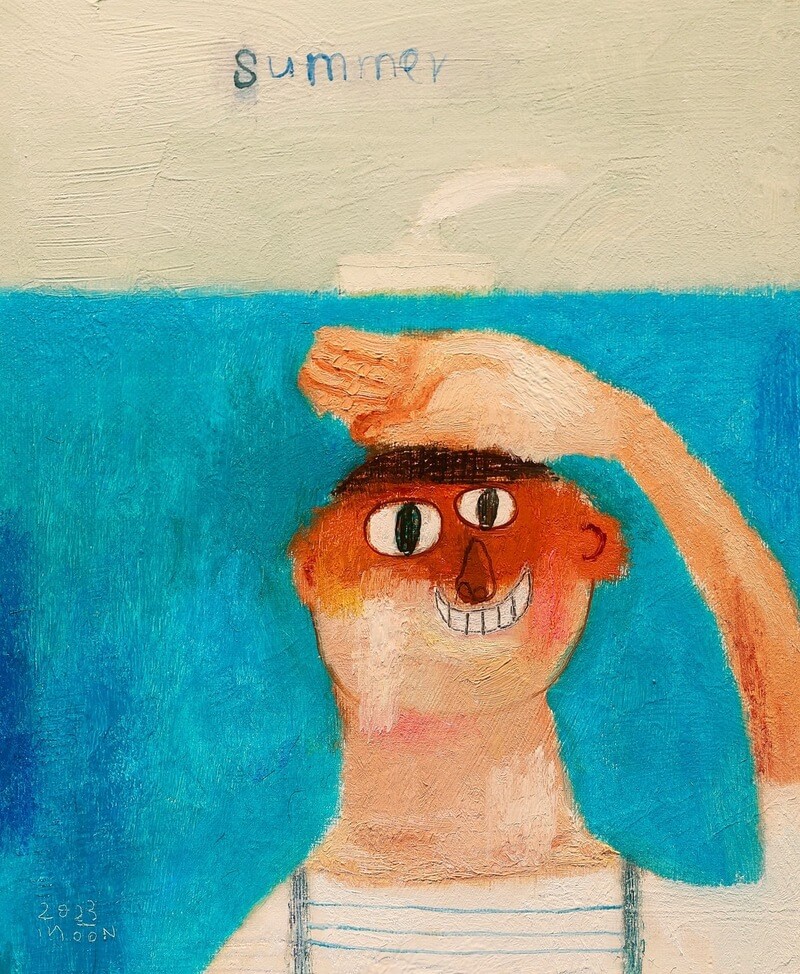 ムン・ヒョンテ ( Hyeong-Tae Moon)
Solo Exhibition
4.15 (Sat.) – 4.29 (Sat.)  2023
12:00 – 19:00  (closed on Mon.)
SH GALLERYでは韓国で最も注目されている若手作家の一人である、ムン・ヒョンテ (문형태) の個展を開催致します。
ムン·ヒョンテは自画像や家族、あるいは恋人との日常を描いた画面を通じて人生の悩みや楽しみを語る作家であります。 彼は歪んだ人物描写や誇張された色彩を使用し、多様な要素を一つの画面に圧縮、構成する表現方法で、人間の内面や喜怒哀楽が共存する人生を絵に表現しています。
彼は描く前に土のまじった水でキャンバスを染める作業を続けています。この時、使われる土は全て作家が暮らしていた場所や留まっていたところから持ってきたものであり、その行為を通して、彼の人生の痕跡を作品に込めています。
皆様のご来廊をお待ち申し上げております。
---
SH GALLERY will present a solo exhibition of a popular young artist from Korea, Moon Hyung-tae (문형태) .
Moon Hyung-tae is an artist who expresses the troubles and joys of life through his paintings of self-portraits and daily life with his family and lovers. He uses distorted portrayals of people and exaggerated colors to compress and compose diverse elements into a single painting.
He continues to dye the canvas with water mixed with soil before painting. All of the soil used in this process comes from places where the artist has lived or stayed, and through this act, the traces of his life are incorporated into his works.
We look forward to seeing you at the show.
---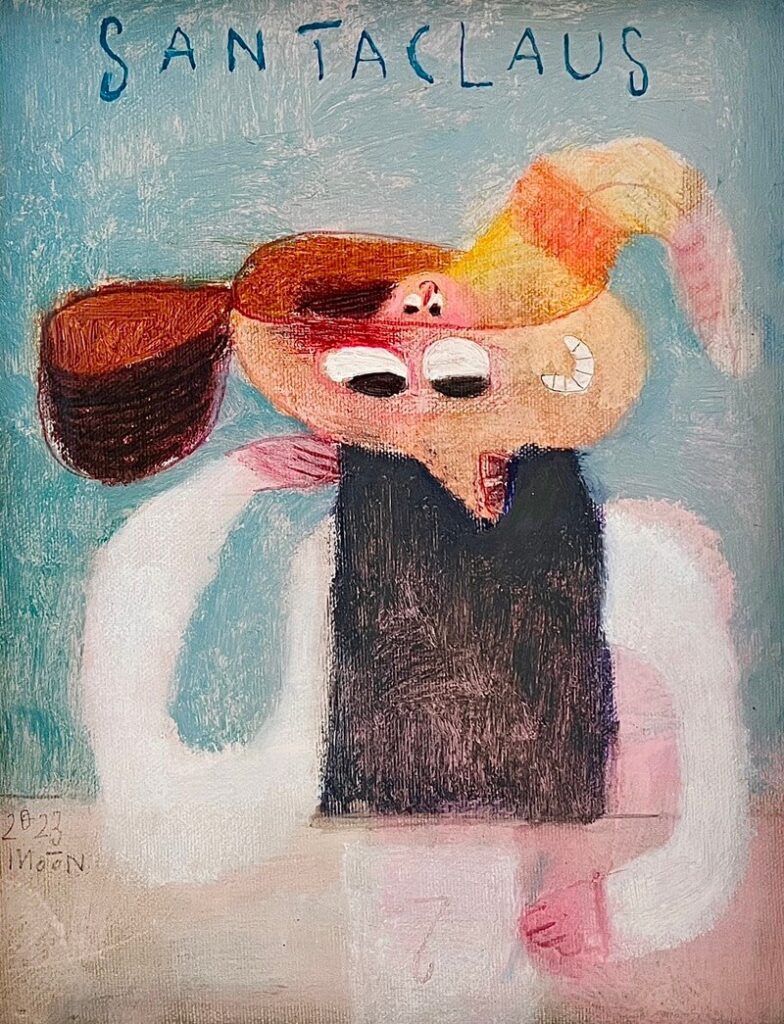 ムン・ヒョンテ
Hyeong-Tae Moon  (b.1976)
ムン・ヒョンテ(b.1976-)は、日常的な素材を彼のウィットなタッチを通じて夢幻的な画面で具現しています。
表現主義やシュルレアリスムの様式を取り入れた前衛集団として知られるCoBrAや、油絵の典型から脱却し、荒々しく原始的な線を描くフランスの画家ジャン・デュビュフェの作品に興味を持ったのです。彼らの作品はムン・ヒョンテの作風形成に大きな影響を与え、優れた多色性、内面的な感情を表す顔の表情、深い触感を感じさせる素材感などにつながっています。
また、土と水を混ぜ合わせ、覆ったり削ったりを繰り返す独特の手法で描かれた作品は、周囲の黄土色に包まれ、温かなムードを漂わせる。彼の作品の多くは、人と人との関係が主な主題となっており、それは作家のメッセージを示す関係性の暗号番号のシグナルとなっている。
1は自分自身、2は人間関係、3は家族、4は社会、5は孤独を意味する数字です。作家は、この数字を自分のオリジナルキャラクターに当てはめて、想像力豊かな物語を作り上げる。最近の作品では、過去の作品に比べ、荒々しい線と深く暗い色が共存しており、絵の質感を重視することで、成熟した作品に仕上がっています。
Moon Hyeongtae (b.1976-) represents daily objects on his dreamy canvas with wit and wrest. He was interested in the works by CoBrA, an avant-garde group known for exploiting the style of expressionism and surrealism, and Jean Dubuffet, a French artist breaking out of the typicality of oil painting with his rough and primitive lines. Their work highly affects the formation of Moon's style, leading to outstanding multicolor, expression of the face revealing his inner sentiment, and matière appearing a deep sense of touch. His paintings, moreover, are surrounded by ambient ochre color, exposing the warm mood, since he applies his unique way achieved by a mixture of the soil and water, repeatedly covering and skimming it. A relationship between people is the main subiect underlies much of his work, which is a signal of relationship code numbers that indicate the artist's message.
The number 1 means himself, 2 does relationship, 3 is a family, 4 implies the society, and 5 connects to solitude. The artist puts the numbers on his original character and makes a stor with his imaginative narrative. In his recent work, rougher lines and deep and dark colors coexist comparing to the past works, and Moon shows his mature artwork by stressing the texture of the picture.
ムン・ヒョンテ プロフィールはこちら
Click here for a profile of Hyeong-Tae Moon
■About
SH GALLERY
〒150-0001
東京都渋谷区神宮前3-20-9 WAVEビル3F
3F, 3Chome−20−9 Jingumae, Shibuya-ku, Tokyo
TEL : 03-6278-7970
Email : info@shartproject.com
Website:https://www.shartproject.com